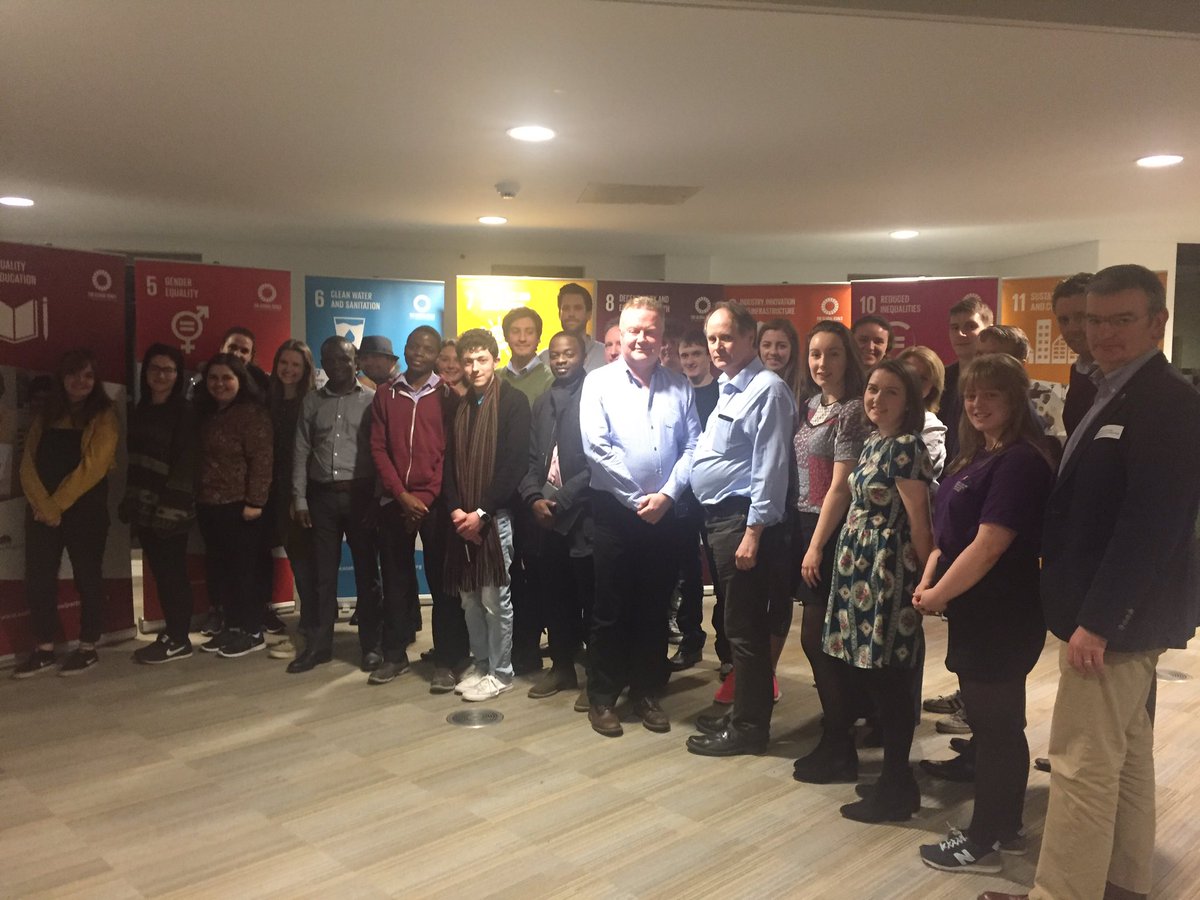 Tuesday 14th March saw GU Mary's Meals last big event of the year with a panel event showcasing the strong links that exist between Malawi and Glasgow, especially Glasgow University. GUMM were delighted to partner with the fledgling GU MaScot Society to help with their first ever event: 'Glasgow-Malawi: Partnerships for Development'. The event was organised and hosted by our very own Lawrence, who also happens to be one of MaScot's founding members!
Malawi has a very special place in the Mary's Meals story. It was while travelling in the country during a terrible famine in 2002 that our founder, Magnus Macfarlane-Barrow, met a young boy called Edward who inspired Magnus to start Mary's Meals with his simple request: "I would like to have enough food to eat and I would like to be able to go to school one day." Since that day, Malawi has been an integral part of the Mary's Meals journey, with over 880,000 children in the country receiving Mary's Meals, making Malawi the home of our largest feeding programme – that's more than 25% of all the primary school children in the country!
The panel discussion saw contributions from a variety students, graduates, professors, and professionals, covering areas like education, development, research and healthcare. We were delighted to welcome David Hope-Jones OBE as our first guest speaker – what an honour to have the head of the Scotland Malawi Partnership at our event! It was great to have along Lucy Kirkland – Glasgow Uni graduate and volunteer co-ordinator for Mary's Meals UK – to talk specifically about the work of Mary's Meals and the massive impact it's having in Malawi, especially with the recent Crisis in Malawi appeal in response to drought in the country. Claire Rankine and Chelsea Elder, project co-ordinators for SKIP Glasgow, were also talking about the work of the uni society in promoting healthcare education among young people in Blantyre, Malawi. Two of GUMM's members, Hannah and Blair, will be going out with SKIP this summer to work on these projects in youth groups and schools – plus one of the primary schools they'll be working in, Nancholi Primary, is a school that serves Mary's Meals!
This event was a fantastic opportunity to bring together loads of like-minded people who share in Mary's Meals mission of sharing with those in need so that everyone in Malawi, and in the 13 other countries where Mary's Meals works, can grow up in a world where no one goes without food or education. It was amazing for GUMM, MaScot, SKIP, and so many others to be able to come together and share their experiences and stories of their work.
As a society, GUMM is always looking for new, innovative collaborations with other groups around campus, so if you're part of another society and think we could work together, just let us know! You can drop us an email at gumarysmeals@gmail.com or get in touch through our Facebook page at www.facebook.com/gumarysmeals.